Choosing Best Glasses For Your Hair Colour
In the last couple of years, the trends and fashion have changed the perspective towards prescribed glasses, many celebrities have also added to the frenzy of having stylish eye-wear.

You might never have given it much thought, but along with your face shape and skin tone, your hair colour plays quite an important role when choosing glasses. Hair colour, natural or dyed, can be an important factor when deciding the right frames to suit you without spending extra on a new mascara or eyeshadow. Have a look through our guide on some of the best colours to look out for (or avoid) to really complement and enhance your look.
Choosing Best Glasses For Your Hair Colour
1. Glasses for red hair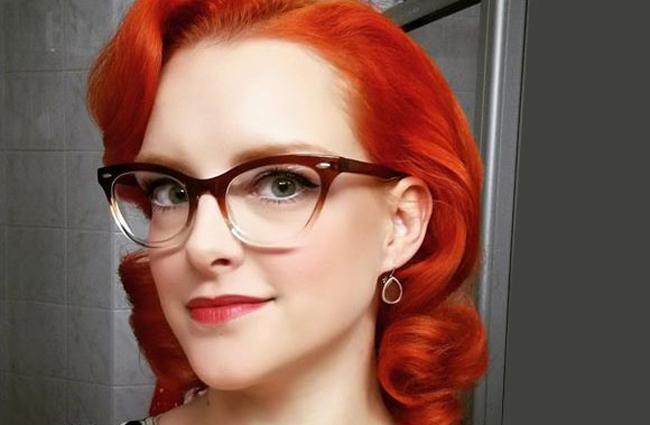 Redheads are already blessed with natural vibrancy that can work a number of colours and metals to their advantage many other hair colours can't. The intrinsic vitality of red hair means you don't have to worry about your skin tone.

Brown and tortoise colours are a great contrast to show off your hair's natural redness that will match your eye colour too. Dark red tones can be colder while more orange, carroty hair is described as warm. Other colours to suit are reddish browns and greens, or gold and copper if you want to stick to the metallic side. Cooler tones of red hair will pair well with blues, greens and black.

We'd recommend steering clear of yellow or ashy tones that will have a dulling effect on your hair.
2. Glasses for blonde hair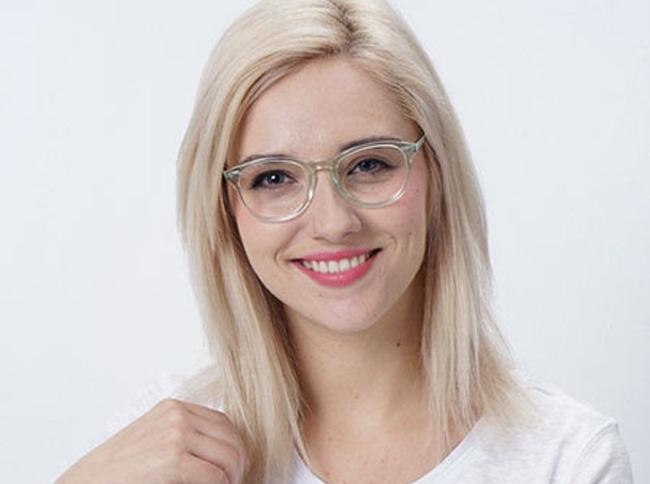 The golden bombshell will always be a classic look, whether you were born with it or it was out of a bottle. Blondes can definitely have more fun when it comes to choosing the right frames for them, if they go by the following advice.

If you're a warm blonde with accents of honey and bronze tones, you'll look great in a lighter tortoiseshell and warm shades like amber, peach, red, pinks, darker greens, and gold metals to mimic your natural colouring.

If you have cool, ashy and platinum undertones go for darker tortoiseshell, grey, as well as experimenting with pastel pinks, purples and blues that will complement your hair colour without overwhelming your face. Avoid very dark, heavy styles and colours with icy tones that can wash you out. Cool blondes should steer clear of yellow or gold tones that will clash with the coolness.
3. Glasses for brown hair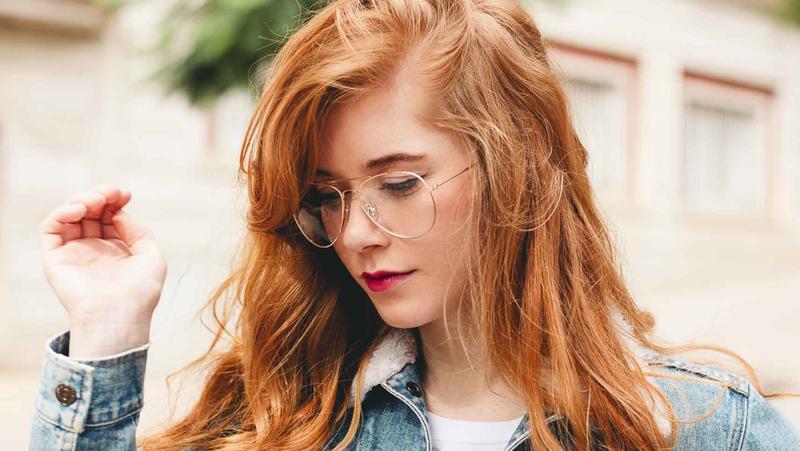 Brown hair with more gray, cool tones, matches black, blue, purple and pink and tortoise glasses. It helps in creating rich shades and light tones in the hair. Tortoiseshell glasses will also look great on brunettes, helping to bring out the rich hues and lighter tones in your hair.
Light Browns: ladies on the lighter side of brown should avoid very dark colours and instead should be more daring by going for warm shades like a fiery red, creamy whites or an emerald green. A bronze would also compliment you well here.

Dark Browns: those of you on the dark side are more likely to have warmer tones running through your hair. Good news if you're a girly girl, because pink can be your best friend here, but for those who aren't then don't shy away from black frames, providing they're not too heavy, or blue and yes even purple! As for metals, you could rock an antique silver.
4. Glasses for Grey hair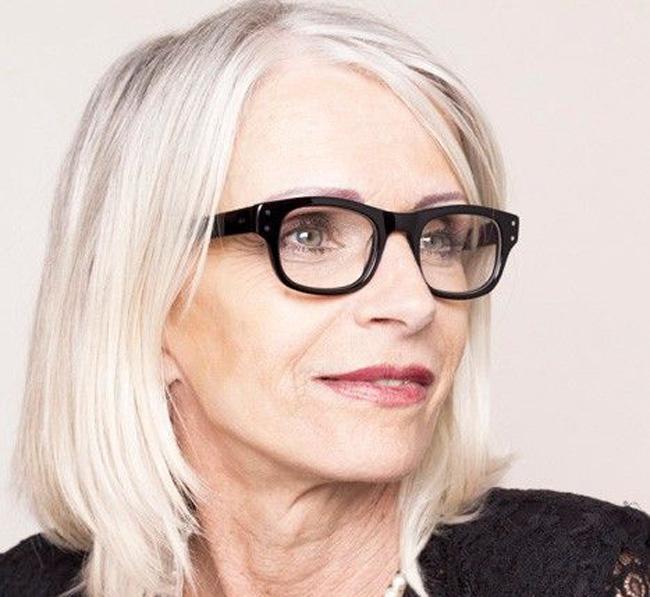 If you have dark grey hair, a bright colored frame of metal or plastic is a great choice. Avoid any frames that are too dark and too heavy.

All variations of grey are an excellent canvas to wear bright and clean colours like navy, a creamy black (like onyx), a cherry red or warm turquoise. Light grey hair will give you the freedom to try more bright and bold colours. Metal styles also look great, as well as neutral colours like white, black and grey. Try to steer away from yellow, gold, beige or brown tones that can clash or have a dulling effect.
5. Glasses for Black hair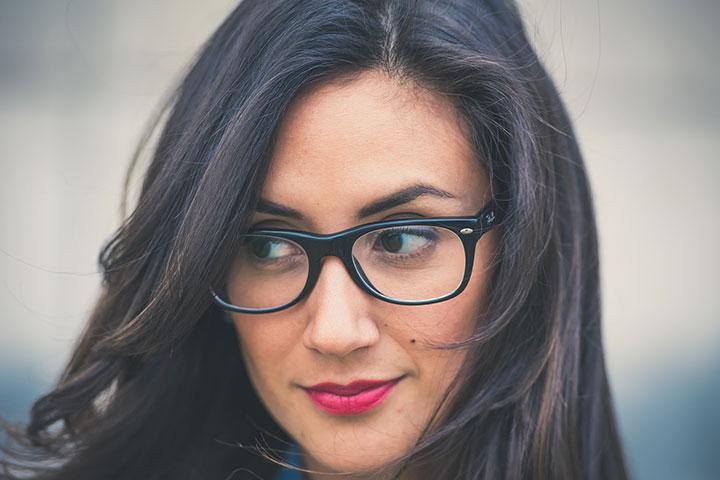 These lucky ladies have free reign of metallics, that's the good news, but the bad news is you may be more restricted with colour.

Black hair means you'll look great in any metallics or dark colours, like black, gunmetal, tortoiseshell, blue and dark green – especially in frames that have a simple shape.

Steer clear from bright colours, unless you want a big impact and avoid any ashy, washed out colours which won't do any favors either. Typical black frames can look good, but dark tortoise, blues and other saturated colours can look even better.
Choosing glasses to suit your hairstyle
There's a huge range of hairstyles out there, from quirky pixie cuts to long, luscious locks and everything in between. Once you've sorted the right cut for your face shape and personality, you can see which glasses best suit your hairstyle.
Remember to take your favourite glasses with you to the hairdresser when deciding on your haircut so that you can work to complement both.
Glasses for short hair
Smaller glasses will look good with short or medium length hair – just make sure they're not too small for your face.
Very short styles and pixie cuts require a bit of balance with your glasses – sometimes oversized frames will overwhelm your face and detract from your new short hairdo.
If you have a fringe, go for something a little bit more understated.
Try thick or statement glasses to balance short styles, alternatively go for a feminine finish with details and decorations.
If you're looking for a retro look to your bob, go for a cat-eye shape.
Glasses for long hair
Oversized or large glasses will look great with longer hair (depending on your face shape).
If you have straight hair, play on the geek chic look with bold, wide-rimmed glasses.
If you're all about the curls then statement glasses are the way to go. Add a cat-eye shape to draw attention to your temples and then the eye down your tumbling curls.
If your look is a bit more carefree then go for retro looks and softer lens shapes.
---