Can I Buy Prescription Glasses Online?
Can I Buy Prescription Glasses Online? Yes! If you are fed up with paying extortionate prices for your spectacles then maybe it's time to consider buying prescription glasses online.

A few years ago this would have been considered a risky thing to do by most people as some high street opticians would scaremonger customers into believing that purchasing spectacles online would only lead to problems with choosing the correct lenses and selecting the appropriate frame size. However, these myths have been dispelled as the online glasses industry has exploded over the past five years and more customers these days are finding the process of purchasing prescription glasses online as simple as buying any other product on the internet. Some people will argue that this is because most people who choose to buy online are much more savvy these days when it comes to finding the desired item for the lowest price and making sure the company they purchase from has a good reputation.
when you order eyeglasses online, which means you'll need a few pieces of important information. Here are a few tips to help you pick glasses that fit your face shape, correct your vision, and complement your style.
Why Should I Buy Eyeglasses Online?
Buying glasses online offers several advantages, including:
It's convenient: When you shop at an eye doctor's office or brick and mortar store, you have to schedule an appointment and take time out of your day. You may also feel pressured to make a decision quickly as someone watches you test out different frames. Shopping online provides the opposite experience. You can browse styles from your desk over a lunch break, in bed wearing pajamas, or in front of the television with squirming toddlers. Online eyeglasses shopping gives you as much time as you need to make a decision you love without ever leaving the house.
It expands your options: Physical stores and offices have limited space for the number of frames they can display, which prevents them from offering as many styles and options. Online eyeglasses retailers don't have these restrictions and can stock up on all the trendy styles. When you shop online, you don't have to settle for frames that almost fit your style — you can find the pair you truly want.
It saves time and money: You've got a life, and your schedule doesn't clear when you need new glasses. Buying eyeglasses online allows you to shop when it's convenient without the need for an appointment. It also saves you money. Without traditional brick and mortar retail costs, online sellers can give customers the best prices possible. You may be able to buy multiple pairs of glasses online for the price of a single pair at your eye doctor. With that kind of savings, you can give yourself different glasses options to wear throughout the week!
What Do I Need Before I Buy Prescription Glasses Online?
Before you click "add to cart" on the styles you're eyeing, you'll need to gather some relevant information.

Step 1: Measure Your Face For Glasses Frame And Get A Copy Of Your Glasses Prescription

Before you start focusing on style and color, you have to know your prescription and eye measurements. To start, you'll need to have a copy of your current eyeglass prescription from an eye care professional. If you don't have your prescription on hand or the information is outdated, you'll want to make sure to schedule an eye exam with your eye doctor. Also, it is important to note that the prescription for your glasses and contacts are often different, so you'll have to consult with an eye health professional to ensure your glasses are the right prescription.
View More: How to Choose Glasses That Are Right For Your Face?
How to Read Your Prescription?
Step 2: Choose The Style Of Your New Glasses

Once you have your prescription, you're ready to start browsing for some new glasses! The first step is to pick your pair. With so many styles to choose from coupled with the affordable pricing, you'll definitely find something that fits your style and budget--like our Jade + Vintage Crystal: Product shot of Jade Vintage Crystal prescription eyeglasses
View More: Frame Size Guide
Glass Styles: Aviator, Cat eye, Round, Oval, Browline, Geometric, Rectangle
Step 3: Choose The Type Of Glasses Lens You Want

After landing on the right style, you'll be prompted to choose the glasses type you want. Your four options are single vision, reading glasses, polarized sunglasses, and photochromic glasses. Now that you've made your selection, you'll be asked to submit your prescription — with the option to either upload it straight to DIFF's website or Email it later.
View More: Eyeglasses Lens Guide
Buying glasses online makes a lot of sense. Paying more for the same type of glasses that can be found online at lower costs does not make sense. You fill glasses of good quality as well as several choices online. Since glasses anyways need to be updated regularly because of the fluctuation in the power of your lens, it would be very costly to buy them from local stores. With all of these advantages, purchasing prescription glasses online is definitely very beneficial.
Hope thes tips to help you pick glasses that fit your face shape, correct your vision, and complement your style. Buying Prescription Glasses Online is a good try.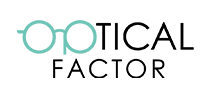 Here are some affordable eyeglasses you can buy online:











---